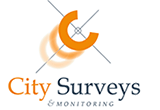 City Surveys has put 8 operatives through the 'Results Centred Leadership Programme'.  All operatives have been professionals at the beginning of their management journey and have benefitted hugely from it.  They learnt to manage their own time and that of others more effectively and greatly improved their communication with their clients and staff.
We have placed a diverse mix of delegates on the course, including Marketing Managers, Surveys Managers, Commercial Managers, Financial Controllers and CAD Managers.  All have benefitted massively from the course as the content is relevant whatever your job role.
Richard Furlong, Managing Director, City Surveys Ltd, Liverpool.
City Surveys Limited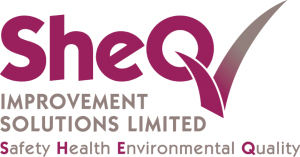 "I have been attending one to one business and leadership coaching sessions with Gill at Mentor Corporate Coaching for 2 years. We originally set about putting together a one page business plan and a Sales & Marketing Plan.  After a few sessions, it became clear to Gill that I had things that I needed to deal with personally before I would be in the right mindset to focus on my business goals.  Gill helped me to  empower myself and encouraged me to take action in my personal life. She is very understanding of my personal situation and this has helped me focus on what I need to do to deal with issues."
Monique Towner, Managing Director, SheQ Improvement Solutions Limited

"It's important to have clear goals when embarking on a coaching programme and Gill helps you to establish these from the off."
Working with Mentor Corporate Coaching has definitely helped us to progress the Smoking Gun PR team in line with our vision and goals. The coaching programme has helped improve professional development and employee engagement to a noticeable degree.
One of the key results so far is that it caused the SMT to address some of the trickier areas within the business that needed attention and the business has benefited greatly from subsequent actions taken."
Rick Guttridge, Managing Director, Smoking Gun PR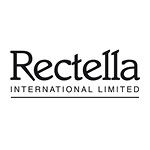 "I have worked with Gill for over 5 years now & I am in great debt for what she & Mentor Corporate Coaching has done for me professionally & personally. Gill is a great person, who likes to get to the nitty gritty of everything to bring out the better person within someone & a truly fantastic Mentor – who certainly does not give up on her clients, even when the programmes have been completed."
Paul Keighley, Managing Director, Rectella International, Burnley
"Over the last two years I have taken part in both the Personal Effectiveness and Results Centred Leadership Programmes, which were extremely well thought out and impeccably delivered high quality management training.
Without doubt, the biggest benefit of the two programmes has been Gill's consistently empowering coaching and her natural ability to hone in on any mental blocks that were stopping me from making my vision happen.
And whilst her business acumen is as sharp as it gets, as a business coach, it is her empathy for a person and her ability to read between the lines that helped me to achieve the goals I had set."
Elpi Pamiadaki, Businesswoman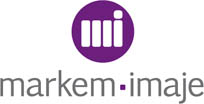 "I have worked with Gillian and Mentor for the past couple of years and the training has been beneficial to my role and the business, but the follow up support has been second to none. Training is great but putting things in to practise and using the tools provided requires support and this is what Gillian specialises in."
Chris Saunders UK Technical Manager at Markem-Imaje
"Mentor Corporate Coaching are different to other companies in their field in so far as they show a genuine interest in the people they are coaching and also spend time to understand the organisation they are working for. This combination provides trust for the employee and allows Mentor to coach knowing not only what the employee needs, but also the business expectations. I would not hesitate to recommend Mentor to other organisations looking to improve individuals and company performance. "
Martin Bailey UK Operation Manager

"Its over three years since I started working with Mentor corporate coaching. I was invited to one of their breakfast seminars and it was well worth attending as it made me think about things differently. I have over the last three years attended several Mentor seminars/courses and workshops and I truly attribute my professional development to attending these course. Gillian is a fantastic mentor and is always available with supportive advice when required. If you are looking to develop yourself, your staff or grow your business speak to Gillian – she will help you to break down the barriers that are stopping you from moving forward."
Linda Barrowclough, Operations Director at Innova Solutions Ltd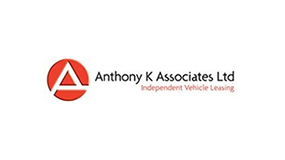 "I have been a "student" of Gill and Mentor for many years and am privileged to belong to their Executive Club for business owners and senior decision makers in companies. It is a great way of keeping yourself on the right track to success and brings confidence in your decision making (both personally and in business). I would highly recommend Gill and Mentor. "
Tony Nugent, MD of Anthony K Associates, Vehicle procurement, sourcing, finance, contract hire for companies & private individuals

'Before receiving coaching from Gill I was struggling to gain the skills and self-confidence to progress my career. I knew where I wanted to be but no idea of how to get there. Having  attended one of Mentor Corporate Coaching free seminars, I went on to partake in both the Personal Excellence and Result-centred Leadership Programmes.  The courses and coaching exceeded all my expectations, with changes made following the course being long-lasting and I became General Manager of our company earlier this year. Gill's years of experience and skill coupled with her personal attributes of high emotional intelligence, empathy and compassion provides the perfect balance ensuring you reach your full potential in both your professional and personal life'.
Laura Middlebrook, General Manager, J.T.Middlebrook Insurance Brokers.
"Mentor Corporate Coaching gave us the tools to smartly measure and manage K.P.I.'s, but, more importantly, showed us how to lead, motivate and empower the key people in our Business to take our plans forward….."
Shaun Sutton, Director, Central Group, Merseyside

"Gill is a very astute Coach, very quickly gaining an understanding of what makes us 'tick' and how to help each individual make progress. She is a pleasure to work with and highly regarded by myself and all of my team. But don't let that fool you! Gill can and will be challenging and direct, as needed, to maintain focus and help individuals to perform.
Overall, Mentor Corporate Coaching has helped everyone in the business to develop professionally, there is greater understanding and empathy in our team; resulting in a positive impact on the whole organisation."
Rick Guttridge, Managing Director, Smoking Gun PR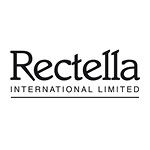 "After completing the Personal Excellence programme twice, & quite recently the Results centred leadership, Gill & the team have all contributed significantly to my growth as a Manager.
Gill has taken me well & truly out of my comfort zones, but in doing that, I have now become a more focused, successful, result led Manager, who continues to grow with the support & advice Gill gives."
Laura Ormerod, Quality Manager, Rectella International, Burnley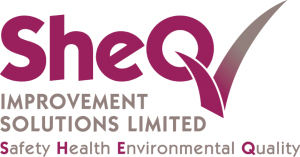 "Gill is very compassionate and understanding but now that I am in the right frame of mind Gill is being assertive with me to concentrate on what I need to achieve with my business. With her  help I have been able to internally promote a member of my team and I have developed the management skills I needed to make this new role work, giving me more time to concentrate on strategic business areas. I have signed up to another 12 months of coaching sessions and I am looking forward to developing my business  I know that Gill will keep me on the right track for achieving this."
Monique Towner, Managing Director, SheQ Improvement Solutions Limited

"What we did on the Personal Effectiveness Programme has made me a more assertive leader, better organised and achieving better results. I was the winner of the Highest Award for Achievement at the final celebration session"
Martin Stewart, MD, System Devices UK Ltd, Runcorn 

"I am coaching/delegating and planning more as a result of the Results Centred Leadership Programme"
Mark Wealleans, MD, Ley Rubber Ltd
"Mentor Corporate Coaching Limited enlightened me to the need for different and more effective leadership, and the personal effectiveness skills of our key people, from shop-floor to boardroom – including myself – by taking some of the Mentor Corporate Coaching training programmes. Our profits have increased by 15% so far…….. The breakfast seminar I went to was the catalyst for this ongoing change and you can't argue with the results – they're measurable!"
Shaun Sutton, Director, Central Group

"The Mentor Seminar was an interesting concept AND it had that great word 'FREE' in the invitation I received! The seminar was witty, enthusiastically delivered and exceedingly innovative. It made me think and, as a result, I decided to investigate their management programmes further"
Sandra Hill, MD, The Hill Group, Manchester